Programme and Schedule
This course includes 20 hours of in-class instruction and 10 hours of in-car training along with 10 hours on line preparation to make sure that you're truly prepared for the road ahead.

All the qualifications listed in this website will be given to you by ABC College Driving School. However, we believe our fees are realistic and affordable, the quality and standards are upheld. An Instalment Plan to fit your budget.
Classes:
20 hours
In-Car Training:
10 hours of in car lessons
2018 Schedule:
| | |
| --- | --- |
| Date | Course Summary |
| Jan 02/18 to Jan 05/18 | 4 Day Course Tuesday to Friday 9:30 am to 3:00 pm   |
| Jan 27/18 to Feb 04/18 | Weekend Course Sat & Sun 9:30 am to 3:00 pm |
| Feb 13/18 to Mar 08/18 | Evening Course Tues & Thurs 6:30 pm to 9:00 pm |
| Mar 13/18 to Mar 16/18 | 4 Day Course Tuesday to Friday 9:30 am to 3:00 pm |
| Mar 27/18 to Apr 19/18 | Evening Course Tues & Thurs 6:30 pm to 9:00 pm |
| Apr 10/18 to May 03/18 | Evening Course Tues & Thurs 6:30 pm to 9:00 pm |
| Apr 28/18 to May 06/18 | Weekend Course Sat & Sun 9:30 am to 3:00 pm |
| May 15/18 to Jun 07/18 | Evening Course Tues & Thurs 6:30 pm to 9:00 pm |
| May 26/18 to Jun 03/18 | Weekend Course Sat & Sun 9:30 am to 3:00 pm |
| Jun 12/18 to Jul 05/18 | Evening Course Tues & Thurs 6:30 pm to 9:00 pm |
| Jun 26/18 to Jun 29/18 | 4 Day Course Tuesday to Friday 9:30 am to 3:00 pm   |
| Jul 10/18 to Jul 13/18 | 4 Day Course Tuesday to Friday 9:30 am to 3:00 pm  |
| Jul 24/18 to Aug 16/18 | Evening Course Tues & Thurs 6:30 pm to 9:00 pm  |
| Aug 07/18 to Aug 10/18 | 4 Day Course Tuesday to Friday 9:30 am to 3:00 pm   |
| Aug 28/18 to Aug 31/18 | 4 Day Course Tuesday to Friday 9:30 am to 3:00 pm   |
| Sep 11/18 to Oct 04/18 | Evening Course Tues & Thurs 6:30 pm to 9:00 pm |
| Sep 29/18 to Oct 07/18 | Weekend Course Sat & Sun 9:30 am to 3:00 pm   |
| Oct 16/18 to Nov 08/18 | Evening Course Tues & Thurs 6:30 pm to 9:00 pm  |
| Oct 27/18 to Nov 04/18 | Weekend Course Sat & Sun 9:30 am to 3:00 pm   |
| Nov 13/18 to Dec 06/18 | Evening Course Tues & Thurs 6:30 pm to 9:00 pm |
| Nov 24/18 to Dec 02/18 | Weekend Course Sat & Sun 9:30 am to 3:00 pm  |
| Dec 08/18 to Dec 16/18 | Weekend Course Sat & Sun 9:30 am to 3:00 pm   |
| Dec 27/18 to Dec 30/18 | 4 Day Course Thursday to Sunday 9:30 am to 3:00 pm |

Please fill the following and our experts will get back to you
Real Student, Real Results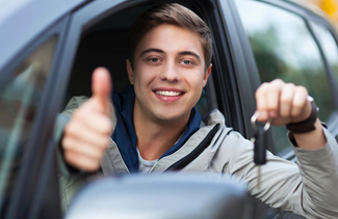 For more Reference Click